House of Gold
By Natasha Solomons
Rating: 
Goodreads | Amazon | Penguin Random House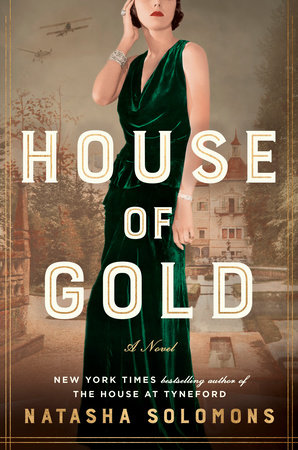 My Review:
As a huge fan of historical fiction, I couldn't pass this one up when I saw it available on NetGalley. I had seen this book around the community and the murmurings about how great it was. I can tell you for a FACT that I was not disappointed.
Solomons does a superb job at putting together a vivid picture of the early 1900's in Europe, that you scarcely have to imagine anything. Her descriptions of the time period and the surrounding are just enough to give you the clearest picture of where you are without boring you to sleep with over descriptions (which I have seen plenty of in books).
I was worried that I would have a hard time relating with such wealthy characters and the life they live as part of a top-tier banking family, but everyone feels insecurity, love and loss in the same foundational ways. Regardless of whether you were raised with lots of money or very little. Solomons also does an amazing job at getting to the core emotional attachments of her characters and pulling you right inside of their experience.
You'll find yourself laughing at many instances and sobbing at others. Being able to observe this family in the beginning, a high point in their family history, to War breaking out across Europe and destroying the simple family dynamics they had all come to rely on was moving and disrobing all at the same time. There was a point where I hadn't started to realize how much each one of these characters meant to me until they started to experience heartbreak and loss, then I was experiencing it right alongside them.
A poignant and moving novel for those who get swept away by historical fiction. Solomons does not disappoint and you will enjoy each and every character in this story as they all have their own unique story and experience to share with you.
---
Synopsis:
From the New York Times bestselling author of The House at Tyneford, an epic family saga about a headstrong Austrian heiress who will be forced to choose between the family she's made and the family that made her at the outbreak of World War I.
Vienna, 1911. Twenty-one-year-old Greta Goldbaum has always hungered after what's forbidden: secret university lectures, unseemly trumpet lessons, and most of all, the freedom to choose her life's path.
The Goldbaum family has different expectations. United across Europe by unsurpassed wealth and power, Goldbaum men are bankers, while Goldbaum women marry Goldbaum men to produce Goldbaum children. Greta will do her part.
So Greta moves to England to wed Albert, a distant cousin. The marriage is not a success. Yet, when Albert's mother gives Greta a garden, things at Temple Court begin to change. First Greta falls in love with her garden, then with England, and finally with her husband. But when World War I sends both Albert and Greta's beloved brother, Otto, to the front lines–one to fight for the Allies, one to fight for the Central Powers–the House of Gold is left vulnerable as never before, and Greta must choose: the family she's created or the one she was forced to leave behind.
Set against a nuanced portrait of World War I, this is a sweeping family saga rich in historical atmosphere and heartbreakingly human characters. House of Gold is Natasha Solomons's most dazzling and moving novel yet.
---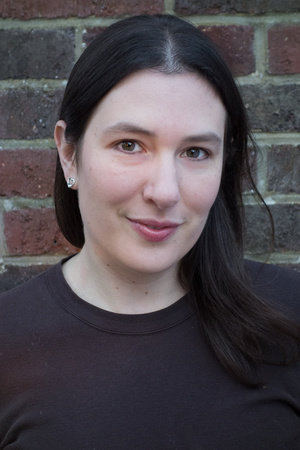 About the Author: Natasha Solomons is a writer and the New York Times bestselling author of The Gallery of Vanished Husbands, The House at Tyneford, and Mr. Rosenblum Dreams in English. She lives in Dorset England, with her husband, the writer David Solomons, and their two young children. Song of Hartgrove Hall is her fourth novel.