Affiliate links can be found within this post. If you need additional information, please see the disclaimer.
---
MY REVIEW:
I'm a big fan of historical fiction, especially when the time period or location speaks to me either personally or professionally. My husband and I actually spend a lot of time researching as we're both very academic souls who love to learn and ask questions. When I first came across Sisters at the Edge of the World, it was on Twitter and really a coincidence. I was mesmerized by Sinclair's posts about Scotland and the history there. Then I saw this book and how she took a period of time when the Romans were invading Scotland to set the stage for her story and I was SOLD.
For the last year I have been deeply involved in genealogy research and have come to know that much of my deeper family history resides in Scotland so I was already emotionally pulled towards this book. Her treatment and coverage of the ancient tribes there, the depth of spirituality and connectedness with their surrounds and each other was refreshing.
And we all change the world every day as we go about making choices, taking action, sitting still and most of all: by adding more love into the places around us.

Sisters at the Edge of the World, Ailish Sinclair
Set near the beach of Cullykhan Bay in Scotland, this is a book that does justice to a spiritual representation of times long ago and one that will hold your hand as you traverse your very own spiritual journey. The only way you can truly enjoy this book is to keep your mind open to the journey. Each character is treated carefully and Morragh brings them all together. She is the one connected directly to their Goddess. She receives visions, the Goddess speak through her and guides the tribe through their biggest trial to come. The arrival of Rome to their homelands and the change that this will bring.
Told in first-person, all from Morragh's perspective, be prepared to experience everything as she does. From her awakening out of muteness, to her embracing of her role as the spiritual leader of their tribe and eventually to her transition to the next stage. I will admit the final chapters had me emotional. Sinclair weaves transformation and re-birth into a moment that I was not expecting. Through all their experiences of war and death, comes new life.
Sometimes it is better not to let the physical truths of the moment in. Not in their entirety. If we did that all the time, some things that have to be, would never be.

Sisters at the Edge of the World, Ailish Sinclair
A beautifully told story about awakening the soul to higher spiritualities, remembering our ancestors and honoring the time we all have together in this life and what comes next.
---
GET IT HERE:
When Morragh speaks to another person for the very first time, she has no idea that he is an invader in her land.
What she does next constitutes a huge betrayal of her people, threatening her closest relationships and even her way of life itself.
As the conflict between the Caledonian tribes and the Roman Sons of Mars intensifies, can Morragh use her high status in the community to lessen the coming death toll or even prevent outright war?
Set in 1st century Northern Scotland, SISTERS AT THE EDGE OF THE WORLD is a tale of chosen sisters, fierce warriors, divided loyalties and, ultimately, love.
Aspects of the book
The main characters are fiercely bonded chosen sisters, one of them neurodiverse.
The story is set in the 1st century CE and features the battle of Mons Graupius between the Romans and the Caledonian tribes.
There's romance, but it's rather complicated romance this time.
The stone circle from Ailish's previous books is still there in all its glory.
The castle is not, obviously, but there is a great round house where it will be one day. And a wee hoosie in the woods.
---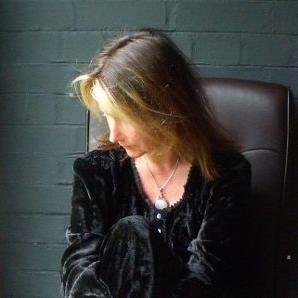 ABOUT THE AUTHOR
Ailish Sinclair trained as a dancer and taught dance for many years, before working in schools to help children with special needs. A short stint as a housekeeper in a castle fired her already keen interest in untold stories of the past and she sat down to research and write.
She now lives beside a loch with her husband and two children where she writes and dances (yes, still, when medical conditions allow) and eats rather a lot of chocolate.
---