Affiliate links can be found within this post. If you need additional information, please see the disclaimer.
An ARC copy of this book was provided to me in exchange for my honest review. All thoughts are my own.
MY REVIEW:
I only recently became a big fan of Piper Lawson's books when a copy of Tempt fell into my hands. Since then, I've been following her releases and couldn't wait to get my hands on this one.
While I'm not a big sports romance reader, I knew that Lawson wouldn't disappoint in this one! It's a fantastic book from the first page to the very last and I was hanging on for dear life in the final pages. I felt like I knew where this one was going all along, but Lawson didn't hold out in pulling out all the stops.
Clay is a super star basketball player – the #1 guy on the team – but he's recovering from an injury that if not well tended to, will end his career. On his way back to his team he meets Nova – a pink haired beauty that has no idea who he is – and he's more than happy to enjoy the time. He's an incredibly deeply caring individual, but hasn't met a lot of people in his life or his career that's made him put any trust in people. Until Nova that is.
Nova is in a crisis of her own. She's actually on her way to stay with her sister and prepare for a wedding that her sister will never forget. But their relationship is more strained than Nova realizes and mending the fences becomes a little bit of a challenge. But her bubbly and airy attitude that always tries to find the happiness in every little thing, lights up all the dark spaces in Clay's life. These two seem to complete one another in a perfect way!
Perfect opposites of each other in a lot of ways, but that polarization is what makes their journey even more exciting! This is only the first part of a THREE BOOK SERIES so be prepared for a cliff hanger at the end of this one and buckle up for the ride of summer!
---
GET IT HERE:
A steamy, grumpy sunshine sports romance featuring a woman down on her luck, a star basketball player with a filthy mouth, and a connection neither of them can deny.
After being dumped and losing my job the same week, the last thing my broken heart needs is a rebound.
I'm escaping across the country to help my perfect sister plan her dream wedding, and to prove to both of us everything is under control.
But a combination of tequila and turbulence on the flight there lead to word-vomiting all my troubles to the huge and handsome stranger in the first-class seat next to mine.
Only his whispered dirty diversions keep me sane until landing.
Despite the spark of attraction, we go our separate ways.
Or so I thought.
Turns out the tall, muscular, tattooed tower of a man from the plane is the star player on my future brother-in-law's pro basketball team.
Clay is the last person I should gravitate toward. They're called "players" for a reason.
Grumpy and cynical, he carries a weight on his shoulders I can't possibly fathom.
He's also the only one who knows my secrets and gets my heart racing.
The more we're thrust together, the stronger the chemistry between us becomes.
Hooking up with the all-star athlete isn't the way to get my life on track…but it could just be the game changer we've both been searching for.
Pre-Order Books 2 and 3 Now!
---
ABOUT THE AUTHOR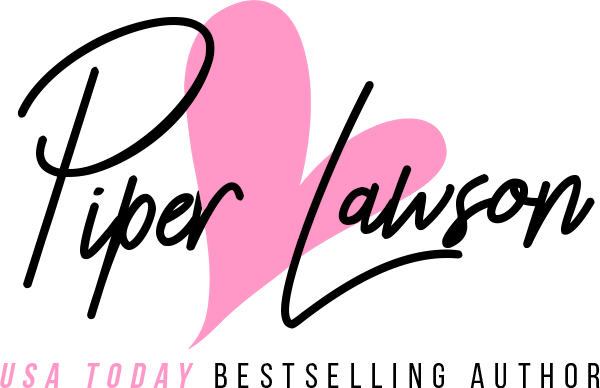 Piper Lawson is a WSJ and USA Today bestselling author of emotional, steamy romance. Piper lives in Canada with her tall, dark and brilliant husband. She believes peanut butter is a protein, rose gold is a neutral, and love is ALWAYS the answer.
Join her VIP list now ➜ https://www.piperlawsonbooks.com/subscribe
Hang with Piper in her reader group! ➜ http://www.facebook.com/groups/884510215014212/
Stalk her on:
The Interwebs➜www.piperlawsonbooks.com
Facebook➜www.facebook.com/piperlawsonbooks
Goodreads➜www.goodreads.com/author/show/13680088
Bookbub➜https://www.bookbub.com/authors/piper-lawson
---